We Create
Unique
Experiences
Born digital. Made exceptional.
At DCE Productions, we're event production specialists who go where our customers take us. Our commitment as your partner is to produce a seamless, fully integrated event so you can focus on the details that matter to you. Together, we'll create an unforgettable experience for your attendees whether they are in a small venue, a large ballroom, a sports arena, or joining virtually from their phone, tablet, computer or TV.
When DCE Productions started eight years ago, we helped Florida's governor launch a national tourism campaign, produced conferences throughout the Southeast, and developed a hybrid software training system for in-person and remote attendees to collaborate like they were all in the same room. We've since worked in the majority of U.S. states and added Canada and Europe to our passports.
From the beginning, we've incorporated virtual elements into our clients' events and provided digital solutions like web streaming, webinar production, real-time audience response and digital signage programming deeply integrated into conference experiences. We're experts in event production, excited to elevate your next experience.
Coming soon, we'll share event statistics, tips, interviews, and more on our blog. White papers will provide detailed looks at industry best practices, and we'll host roundtables for live access to experts.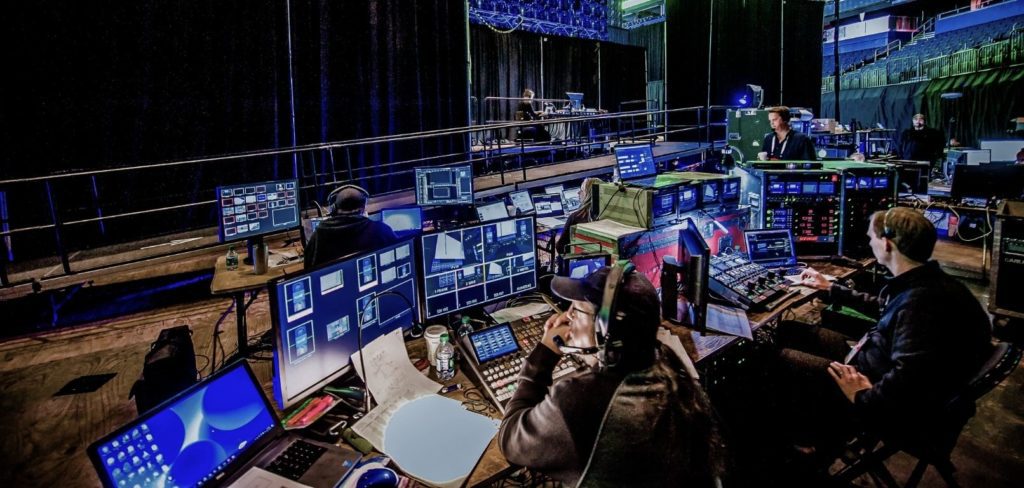 When you partner with DCE Productions, we join your team. Our goal is to understand your business objectives and produce your event in a way that will achieve them. Whether an event is place-based, virtual, or a hybrid production, our team provides white glove service that is entirely customizable. Our experience helps us see around corners others might miss, and integrate solutions seamlessly. Once DCE is your event producer, we're in it with you — whatever it takes.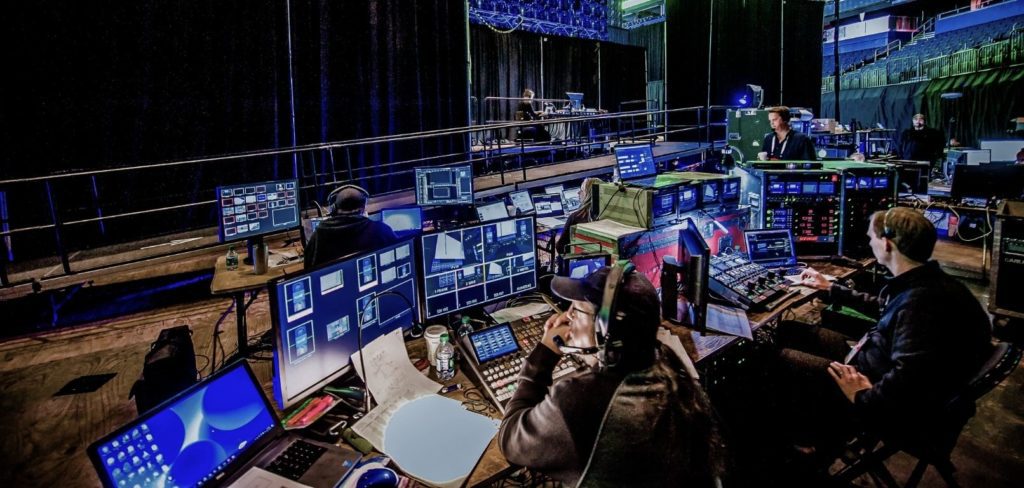 "
The DCE team provided excellent service and ensured that the vision we wanted for our event was executed as planned.


AdventHealth




"
Working with DCE was literally a dream come true. Heather, Tim, Chris, Turbo, Savannah, Mitch, Megan, Kim and all of the amazing folks on your team - truly wonderful to work with and made miracles happen with our event.


Franklin Templeton Companies, LLC




"
The on-site team is excellent!


Regency Centers




"
The best sound and video we have ever had at Graduation.


University of Tampa




"
Chad and staff are the absolute best! I use them exclusively for every event and recommend DCE to anyone looking for A/V. On time, upmost professionalism and they produce a flawless product.


Port Tampa Bay




"
I have thoroughly enjoyed the DCE team the past eight months helping Port Tampa Bay produce its monthly board meetings via hybrid virtual webinars and live attendance.


Port Tampa Bay




"
Having DCE as a partner is always a pleasure. Their knowledge on the Bizzabo platform is probably one of the reasons why we keep using this virtual tool. I am so grateful of the support that you provided me during the development of this event. Megan Jaffe was incredible! She was so supportive and proactive. Steven thank you for jumping into the equation when we more need you! And Jeremy is always a super star! Heather, thank you for you support during the whole process. Claudine nailed the day of the event as always since we had just two clients experiencing with issues getting to the platform; she jumped into other areas as the breakouts. THANK YOU so much team for your collaboration and partnership!


Cox Automotive Corp.




"
I have been in the event industry for over 30 years and I have never worked with a company quite like yours before who is 100% available, responsive, understands our exist requirements and partners as if they belonged to Capital Group. I am truly in awe of the service received and want to thank you for your partnership, the quality of work performed by Sam on your team and for an outstanding deliverable to our clients. Thank you for hitting it out of the park.


Capital Group




"
DCE took professional ownership of the event and ensured that it was a first-class output to our audience. Thanks. DCE


Joint Special Operations University




"
Professional Agile Adaptable Impressive


Tampa General Hospital




"
Paul, Jeremy, Steve and team went way out of their way to ensure our event was a success. Their professionalism, speed of execution and commitment to excellence was nothing short of impressive. Thank you, DCE Productions, for your partnership and for making us look so good!


Tech Data Corp.




"
I was floored at the service we were given and the extent of knowledge, support and professionalism that David Dempsey and team (Dave, Derrick, Keith, and Carl) granted us for the production of our Town Hall Meeting yesterday. Although Chad wasn't able to be there, the support that Chad provides me is always constant and appreciated! We will continue to use DCE for all of our AV needs! I will refer to these guys as our Dream Team and will request them for all of my events!


Arbitration Forums, Inc.



Let's Make Something Great